Before we even went home to introduce Grey to his new life, we started off with a portrait session. In true photographer-momma style, I had to get this boy in front of the camera immediately. Who else would I trust to capture the sweet little puppy details, but the incredibly talented Jules Bradley, newborn photographer extraordinaire?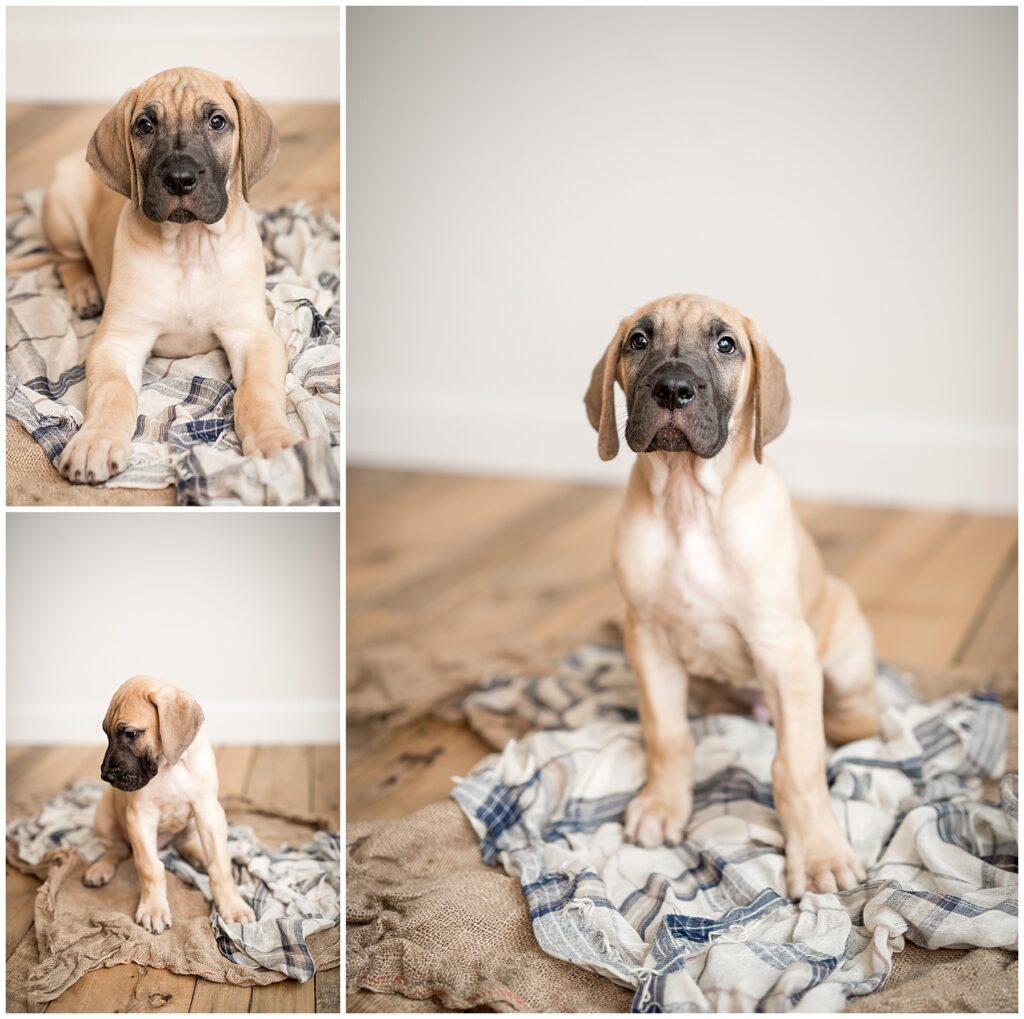 Jules and I have worked together in a volunteer organization for several years, and I've admired her posed newborn photography since discovering her online in a networking group even before that. I knew I wanted to be a silly dog momma and get posed "newborn" photos of my new baby, so Jules was one of the first people to know I'd be bringing home Grey when I reached out to schedule his session.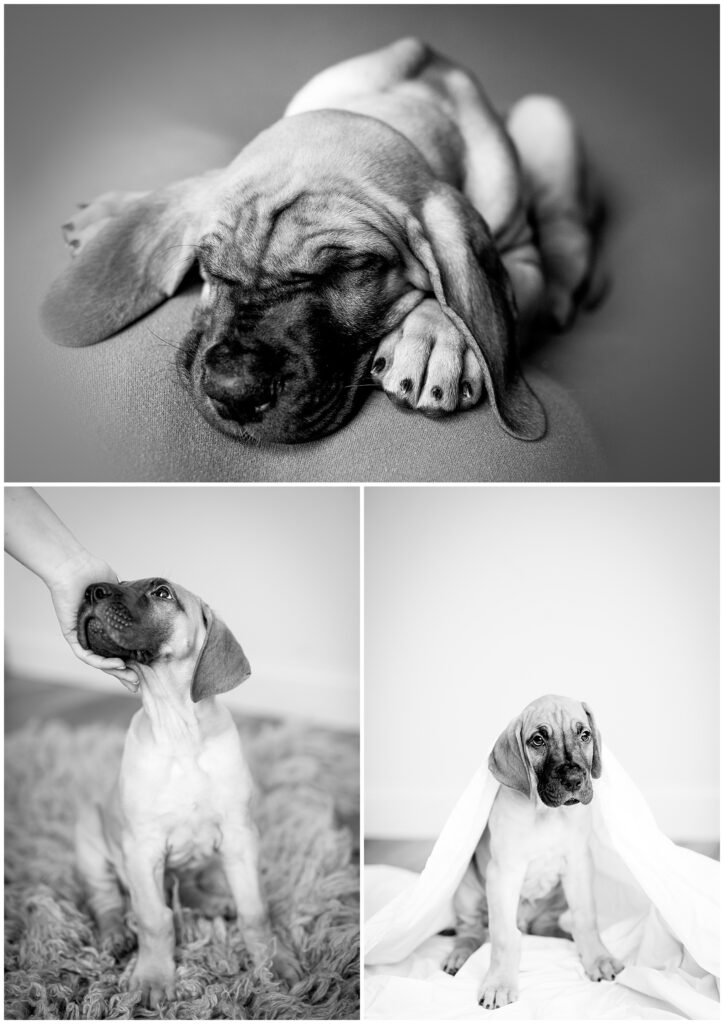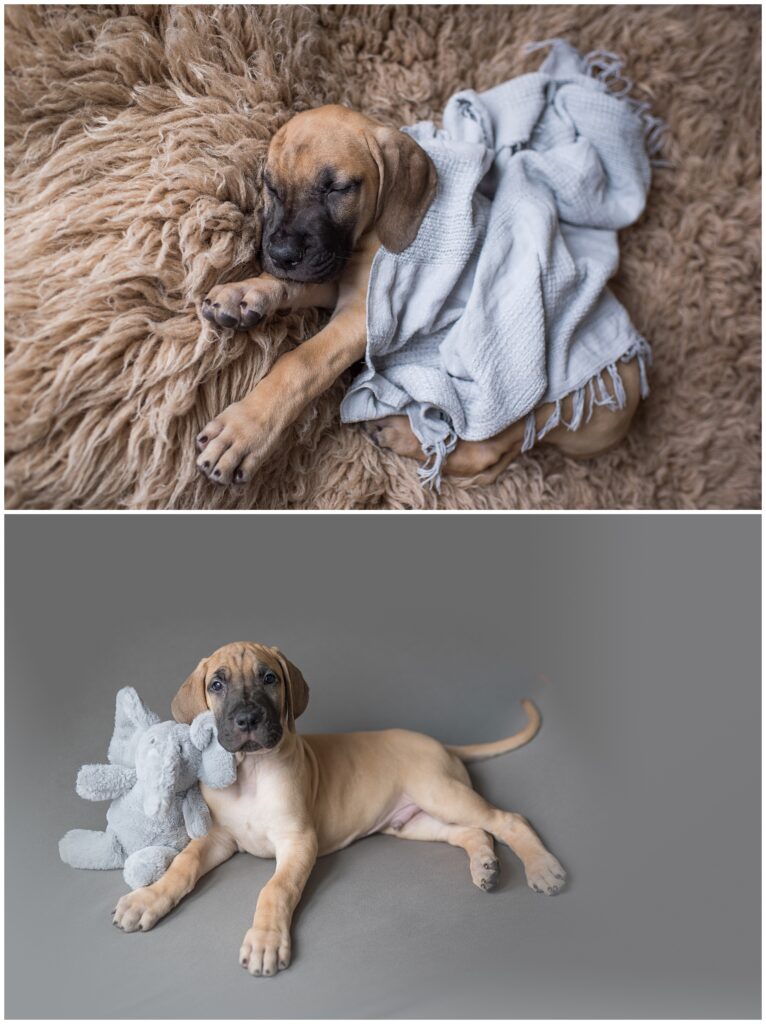 I couldn't be more grateful for this lady's friendship and these amazing images that I will treasure forever. She did an incredible job documenting this milestone for us, and even though she's used to working with human babes, she really nailed everything I hoped for in Grey's first portrait session.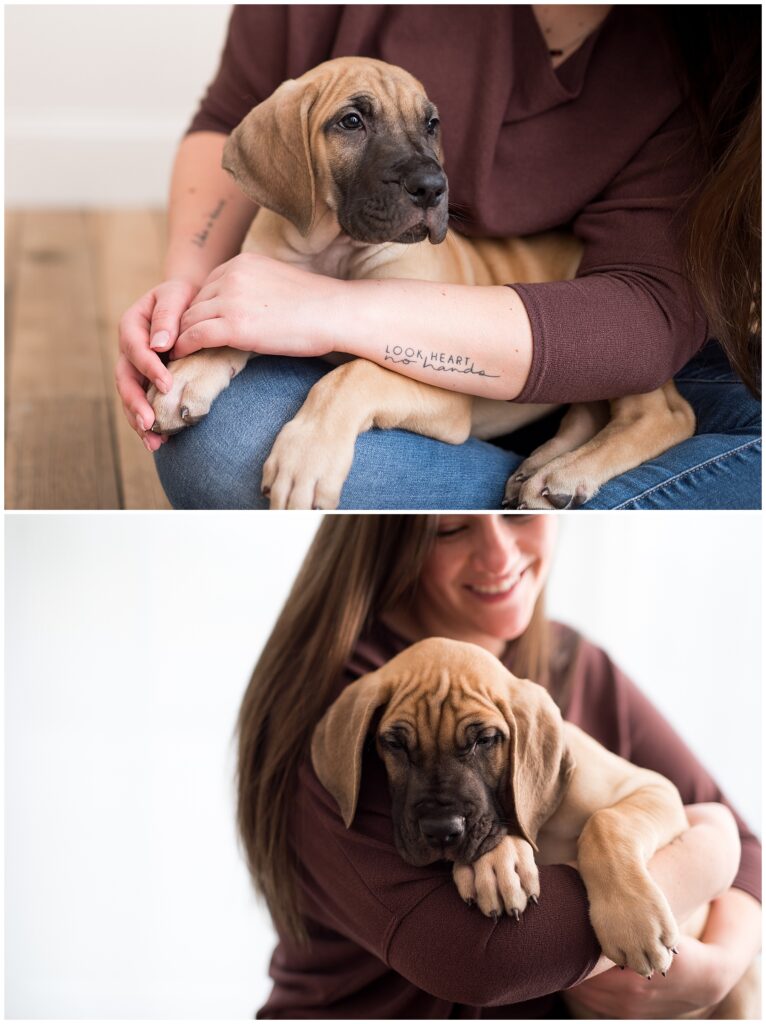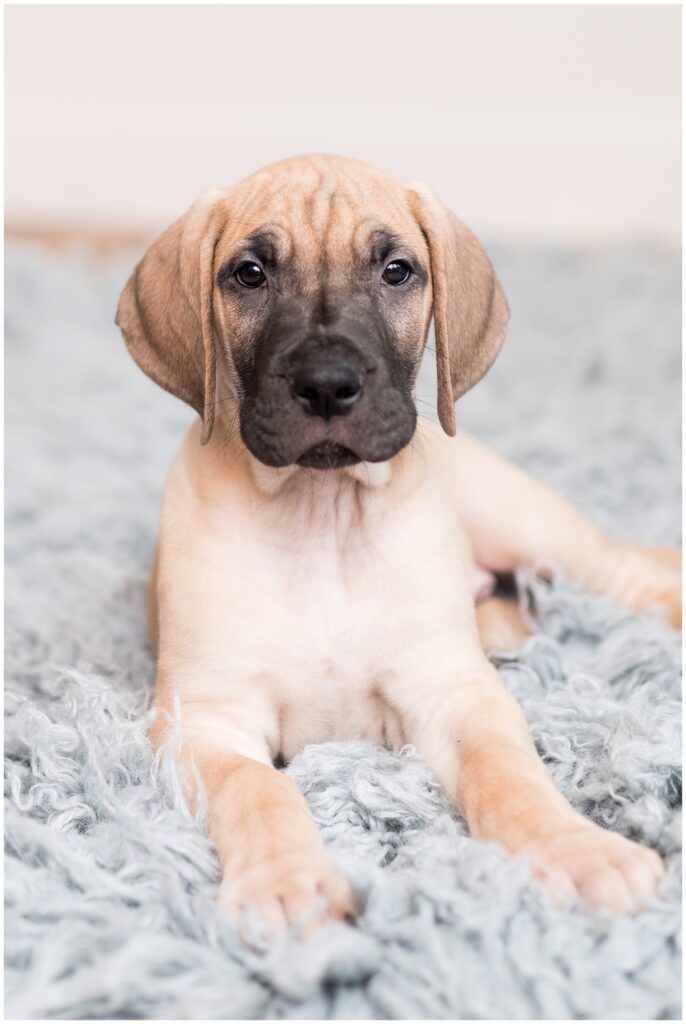 If you're having a human newborn and you're looking for a super-talented posed newborn photographer, Jules is the best!