A couple of months ago, we took Grey to visit his breeder, Micha, and he got to take a big long walk with his doggie-momma Greta and doggie-grandma Marli! Overall, we had a great time and it's probably the longest hike/walk we've taken since last summer, and it made me want to get him outside for some more off-leash adventures!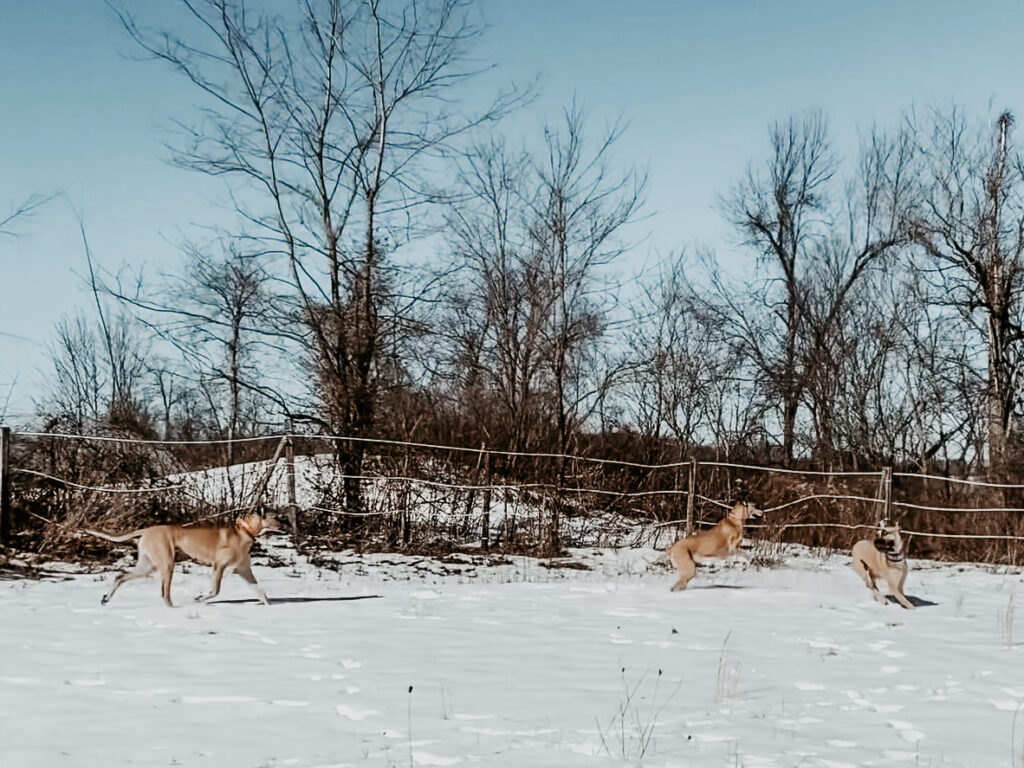 Early on during our walk, Grey was hanging with the other dogs, who took a shortcut in the trail up ahead. I was inclined to follow his path (helicopter mama that I am), but Micha assured me that the dogs would lead him back to the trail we were walking and we'd meet up with them in a minute, so we kept on the main path. A minute went by, and both of the girls met us back on the path just as Micha said they would, but Grey wasn't with them.
I kept my panic to a minimum, knowing that Grey is not the type to willingly run off, and telling myself he would come to our calls quickly. Still, in the 30 seconds that he was out of my sight, I had enough time to picture my life in the coming days, camped out in Micha's backyard until Grey made his way back. I'm a worst-case-scenario expert, specializing in planning ahead 😉
In reality, Grey had likely doubled back on the second path as soon as he realized I wasn't behind him, and ran back in the direction of the house/our parked car when I wasn't where he had last seen me. He did come fairly quickly to our calls, and I'm so thankful that he's almost as obsessed with me as I am with him. 🙂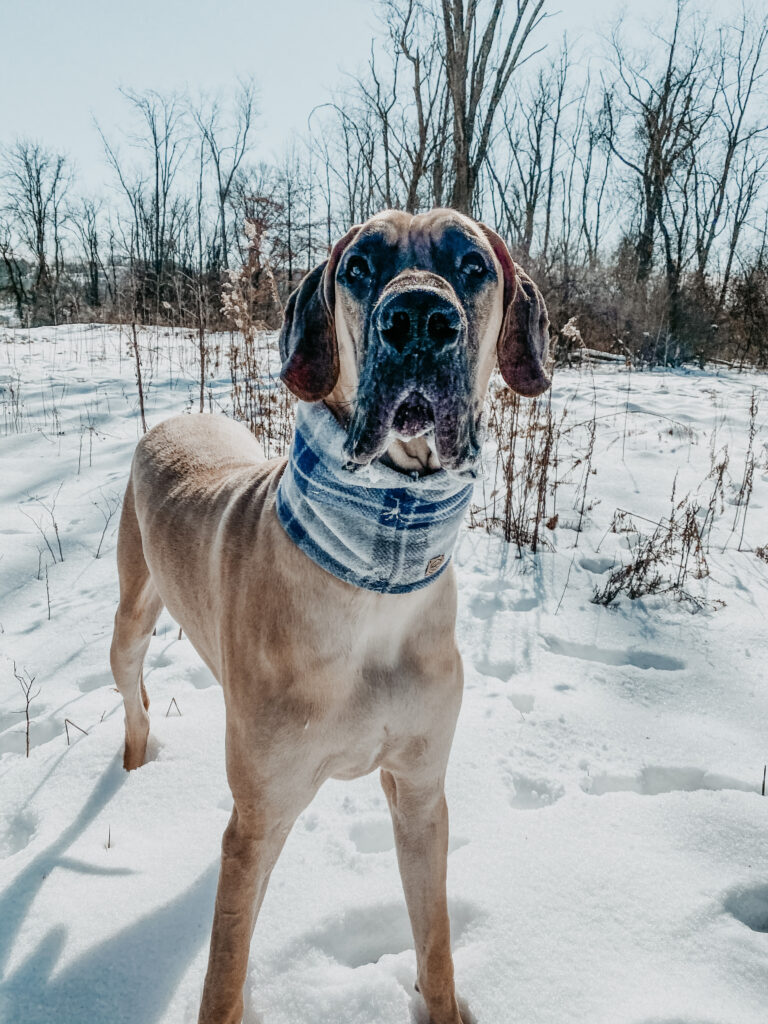 Still, this experience stuck with me in the following days and weeks, and just that terrifying feeling of not knowing where he was made me extra nervous about our usual off-leash outings. I decided to set out on a search for a GPS tracker so that I can monitor his whereabouts on my phone if he's ever inadvertently separated from us again.
After a google search and reading a few blog posts comparing several different GPS dog trackers, I quickly decided on the Findster Duo+, and after about a month of using it, I wanted to hop on here and sing its praises! I knew that the Findster was going to be the best choice primarily for one feature: there's no need for cell service or WiFi for it to work properly and track your dog's location. This is super important for us; since moving from the suburbs to a more rural area, we frequent a local park with very little cell service and our own yard is even worse. It's crucial that if Grey is ever lost or missing, I am able to check and track his location despite being in an area with little to no service.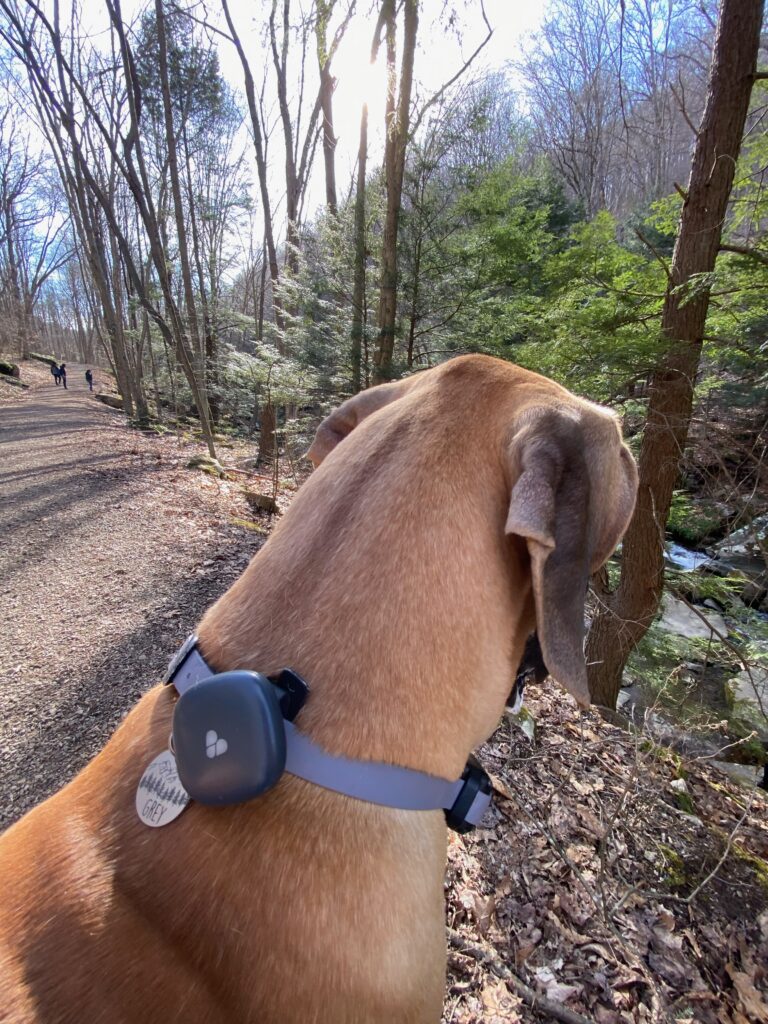 A fun perk (which wasn't important to me initially, but is kind of cool and useful!) that I've found to using the Findster is that I can track our walks and easily log exercise for both Grey and myself.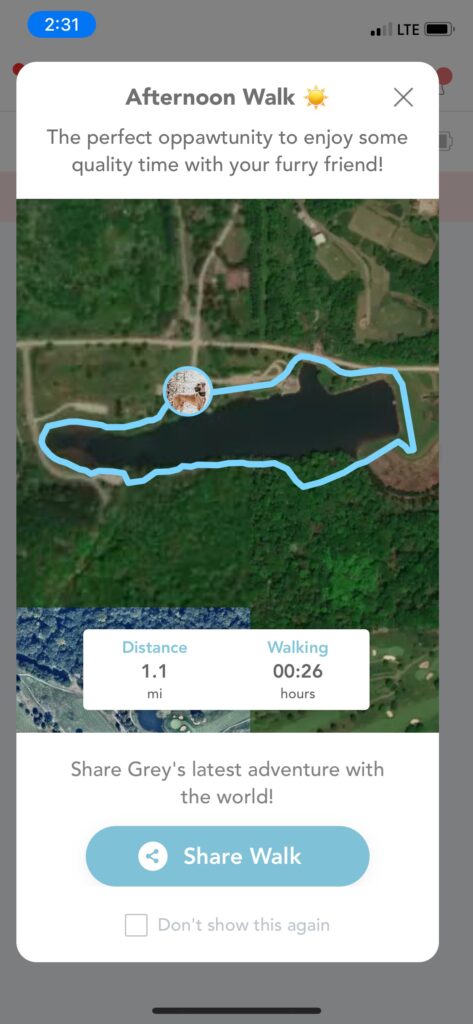 The device was super easy to pop onto Grey's collar, and it's lightweight and not a bulky addition to his neck. The battery life is about 3 days, so we plug it in a couple of times a week and it's fully charged within a few hours. I'm able to set boundaries for our yard & property, and I get notifications to my phone if Grey exits the perimeter of the yard. I'm so, so thrilled with this thing – gives this anxious dog mama such a sense of calm! <3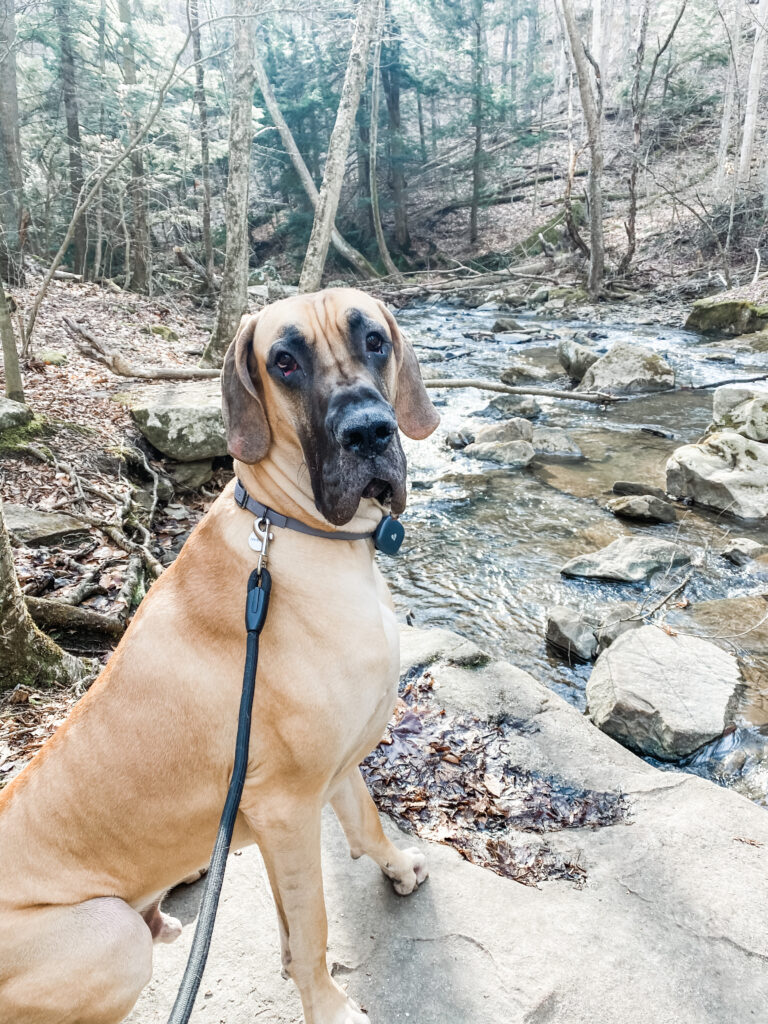 While we're sharing about this great product from an awesome and innovative company, we also want to share an opportunity for you to check out their newest product and jump on the waiting list to find out more. Maven was created to keep track of your pet's activities for a multitude of reasons: from their sleep patterns to exercise levels, Maven will let pet owners know of changes that could hint at an underlying issue, and it gives pet parents 24/7 access to a veterinary team when they've got questions or concerns. The monthly fee is under $20, and I know so many people will benefit from this peace of mind at such a low price point. To get on their waiting list, click here.
We hope this review has been beneficial for you! We love sharing Grey's favorite products with the world. You can see more of our favorite things here!