I'm writing with big, big feelings over here today as I think about this girl bringing home her first dog nearly 11 years ago, planning for him to be a therapy dog and having no idea what was in store with his temperament challenges and fearfulness.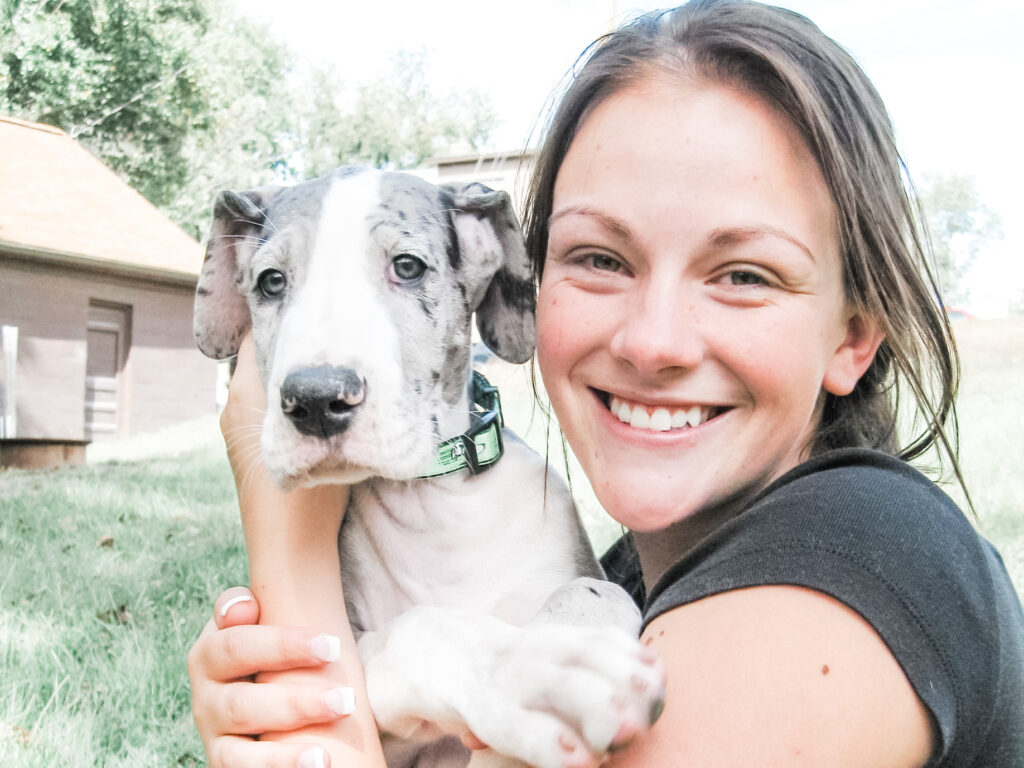 Today, Grey became officially certified as a therapy dog at 14 months old, and I am SO proud. Today, I'm celebrating my boy and all of the magic he's brought to my life. I'm so grateful for him and every experience and opportunity his presence has given me in the last year, and I am so excited for a world of new adventures with him in this role that he was born to fulfill.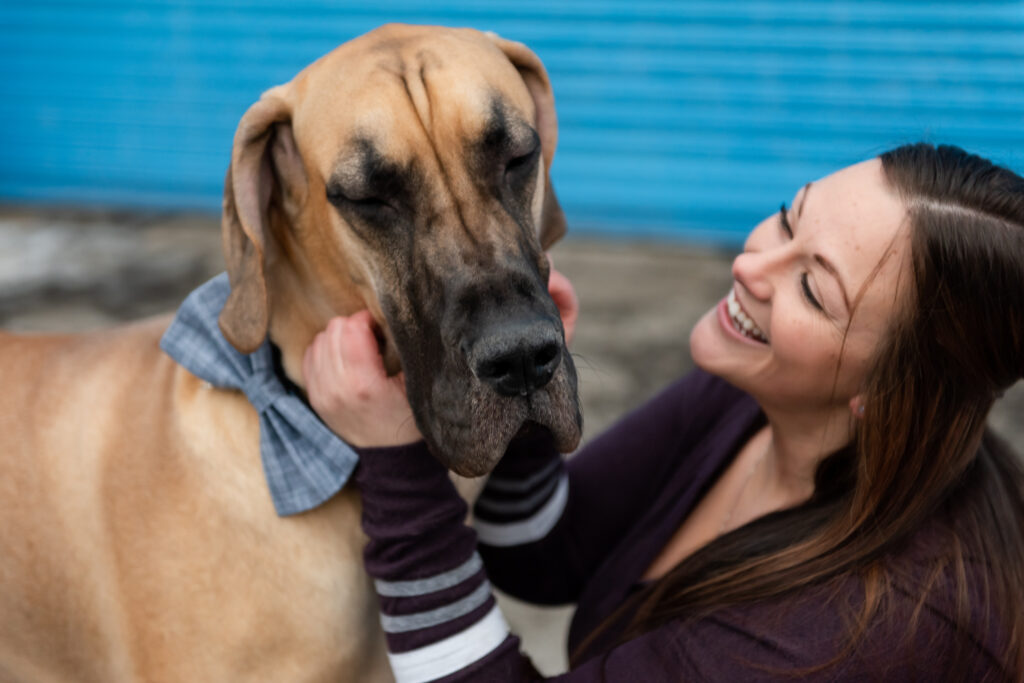 Emmet is the inspiration and motivation behind my every decision, my every action, my every move as a dog mom. I used to feel like I failed him and that I was the reason we couldn't make the therapy dog dream a reality together, but I know now that he came into my life to teach me a million things I'd have never learned otherwise. My sweet, ornery little problem child set me up to be the very best dog mom to any future dog that I'll have the honor of loving, and I'm so thankful for that.
So, today, as I celebrate Grey and the magnificent creature that he is, I also celebrate Emmet, because he's such a huge part of the reason that Grey and I have reached this goal together.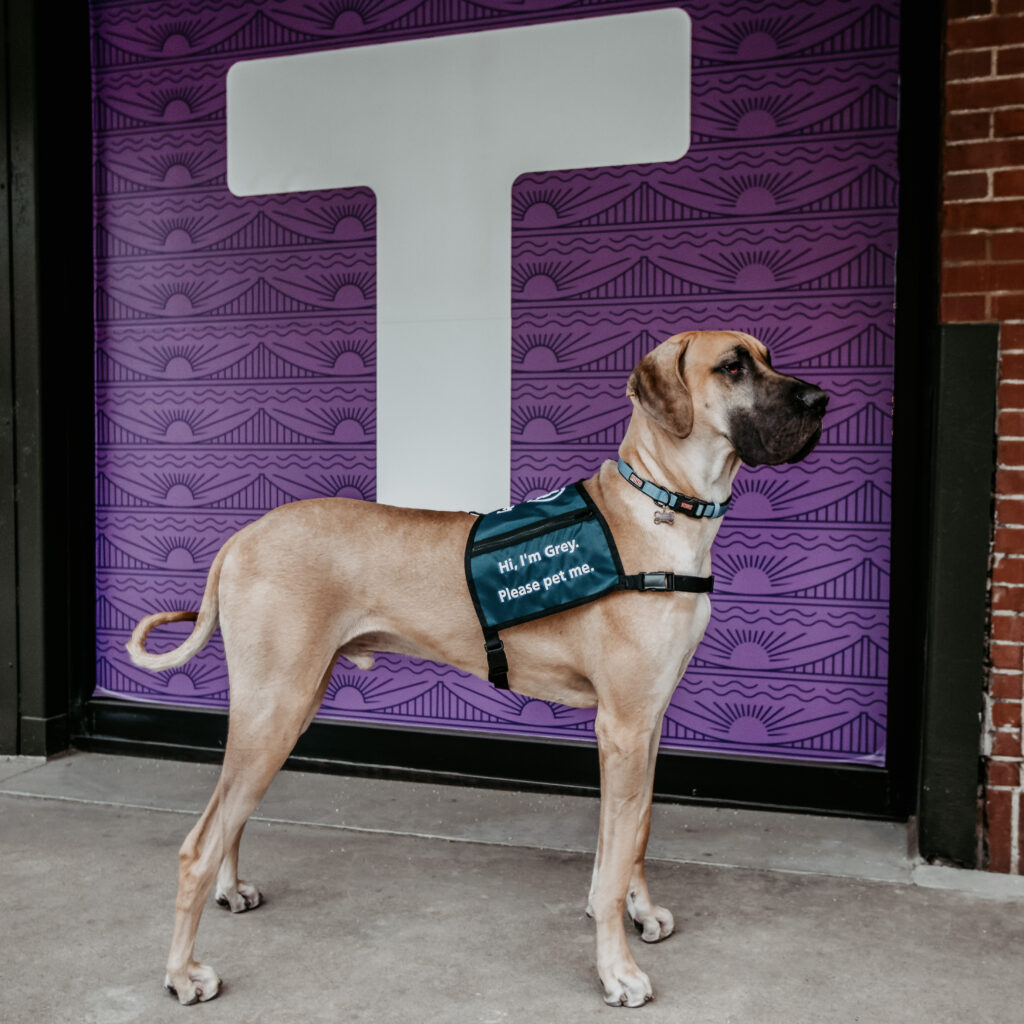 Whew, now that I have all of the emotions surrounding this out of the way, I'd love to share with you guys a little more about the process of testing for Alliance of Therapy Dogs! If you haven't already read about our training over the past year that prepared Grey for this journey into the therapy dog world, you can read more about that here.
I found out about Alliance of Therapy Dogs almost on accident; I had never actually done any research into therapy dog organizations, and I originally just planned on testing Grey through the one that I was familiar with through friends, clients, and trainers over the years. A few months ago, I joined a Facebook group for therapy dog owners (or aspiring ones!), and someone on a thread I was casually reading mentioned ATD and the fact that they were still testing during the pandemic.
I did a quick search of ATD in that group, and realized this was likely going to be an even better fit than I realized. Unlike other organizations, ATD allows raw-fed dogs to volunteer (something I think I had maybe intentionally forgotten about the other organization I was considering prior was that they don't allow raw-fed dogs), and volunteers aren't limited to certain facilities for their visits. I double checked that the organization was recognized by the AKC (which is important to me because I want Grey to earn titles for his therapy work!), and knew that we were all systems go to get him tested asap! I set off to check out their website, printed out the paperwork we'd have to complete, and got the process started!
We first scheduled a vet visit to have a heartworm & fecal test run, which is required yearly. Once that was on our calendar, I reached out to a "tester/observer" from ATD who would proctor Grey's test & vouch for us to the organization that he's a great candidate for therapy work. Typically, the tests (and three observations to follow) would be held in care facilities or other locations where actual therapy visits would take place, but due to the virus we did these in local pet-friendly hardware stores.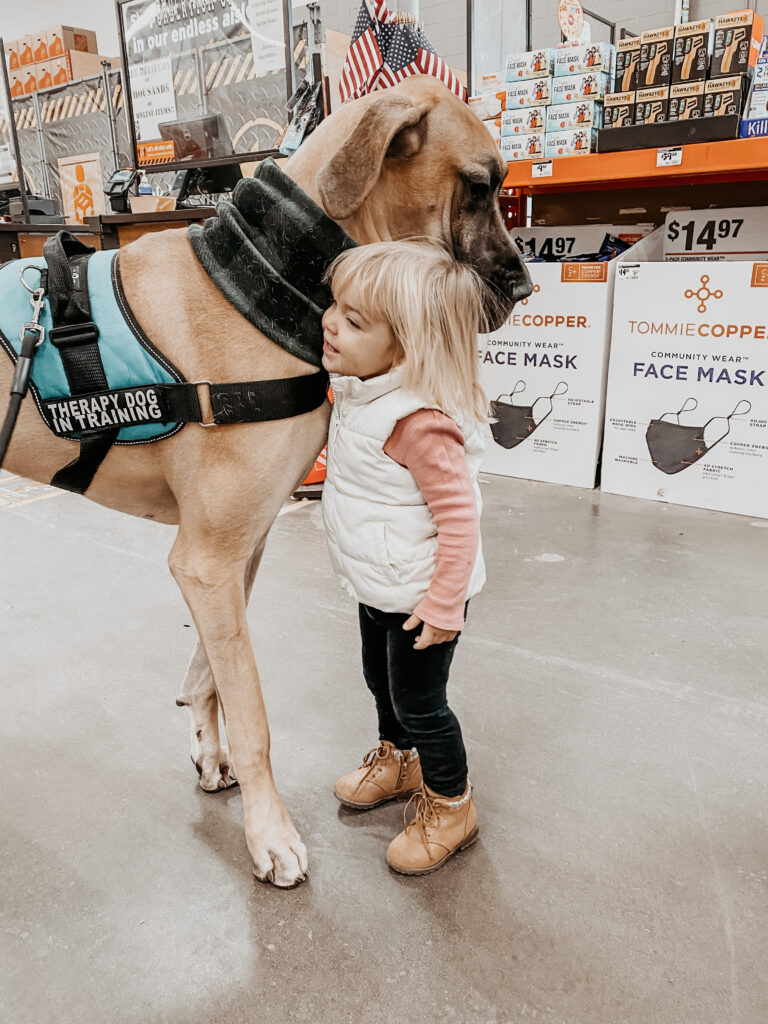 The hardest part of the test and observations for Grey was the fact that another dog was present. Our tester, Gloria, brought along one of her adorable Corgis for each of our meetings, and Grey loves dogs so much it was hard for him to focus on anything else.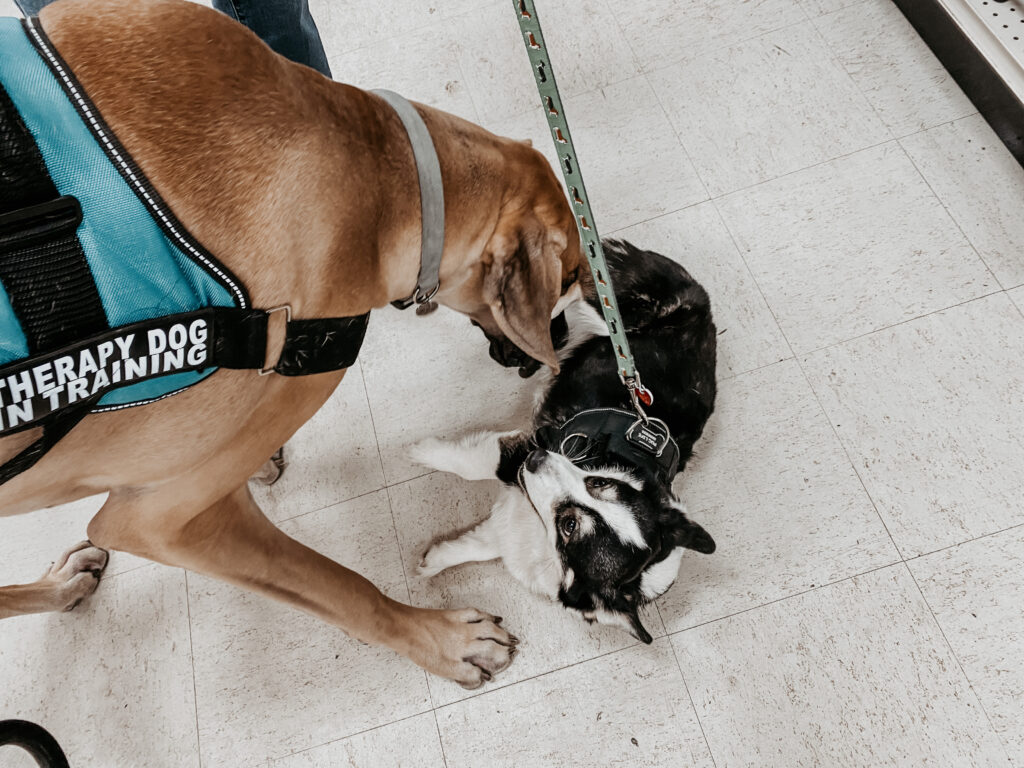 By our final observation, Grey was doing so much better with ignoring the other dog – I think this practice was actually really helpful for our training in general. Since group training classes have been limited since Covid, it's been a bit of a struggle to work with him around other dogs because all he wants to do is play. Thankfully we'll be able to do our therapy visits as a 1:1 team, and it's not necessary for Grey to be in a group setting of dogs and still be expected to behave and ignore them 😉 We might be a few years out from that. #puppyhood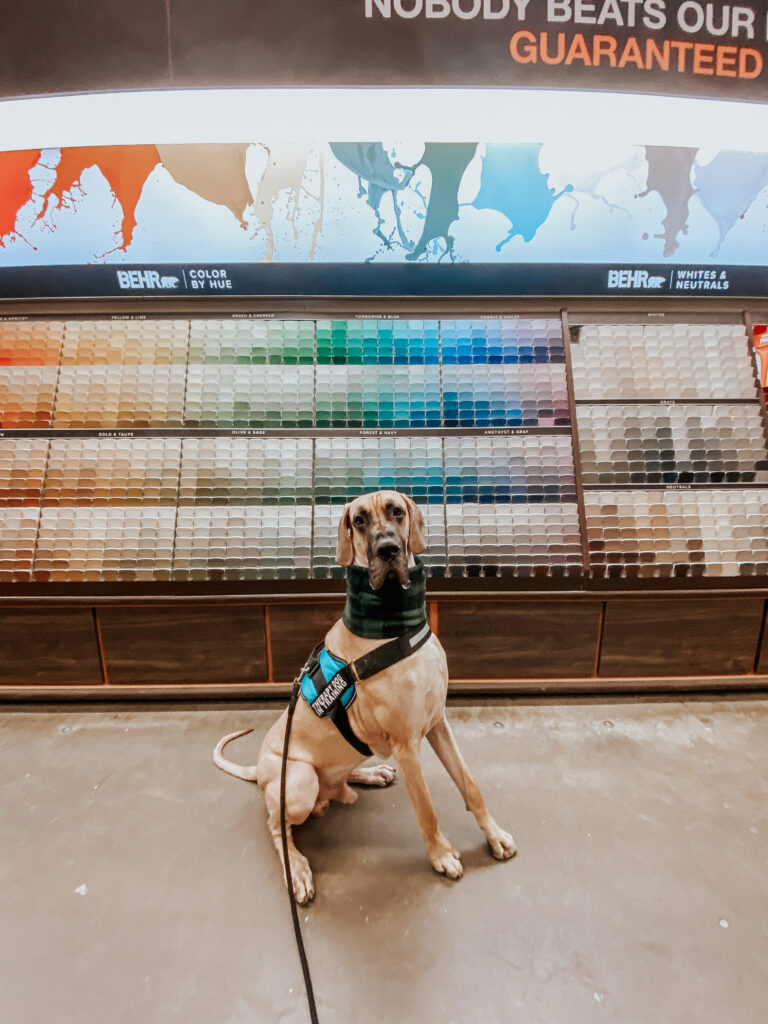 On the day of our last observation (which, as I'm typing this, was yesterday), we rushed home to submit our completed paperwork online. Just 24 hours after submitting everything, I got the email that our application was processed and approved. Of course, I expected this after going through the process so thoroughly, and I was mostly just excited that they got back to us so quickly with our approval email.
It took me a little while to really reflect on what this accomplishment means to me as a dog mom – you got all those feelings dumped on you at the start of this post, but really it's such a big deal to me when I think about how Grey has enriched my life so far. I just love having an amazing gentle giant who can be approached by anyone and everyone who wants to meet him.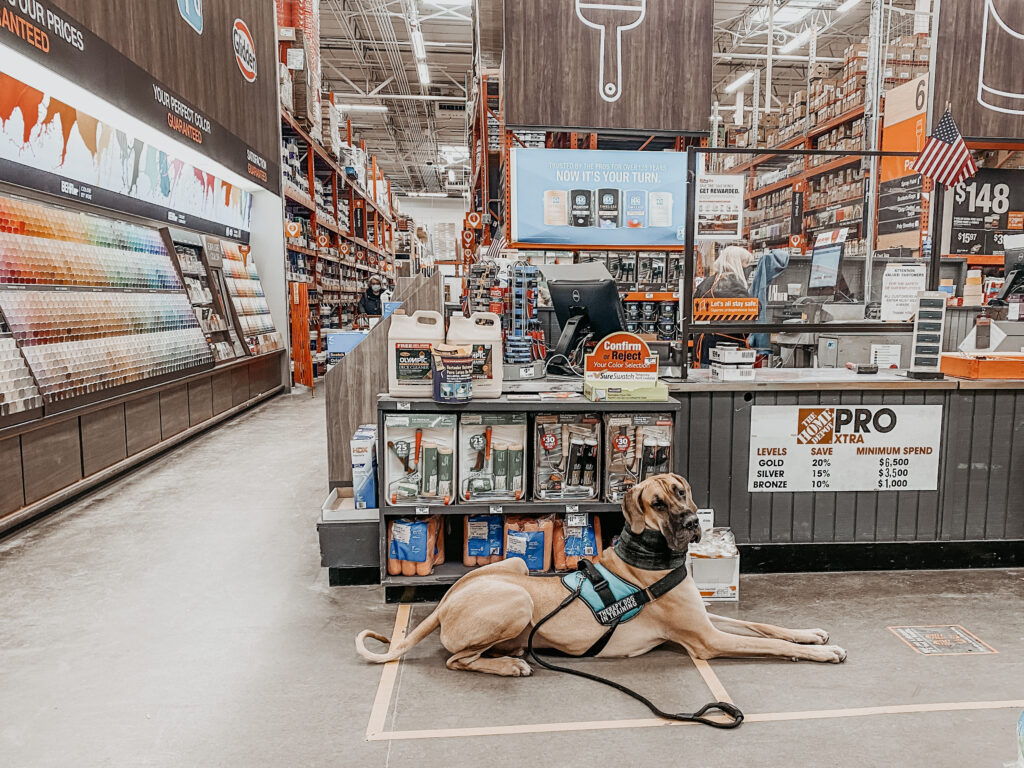 I keep saying over and over how Grey was made to do this – and I truly believe he was. The thing I didn't really acknowledge until yesterday is that I was made to do this, too. We're probably going to be the most over-the-top therapy dog team there ever was. In addition to switching his "therapy dog in training" patches on his training harness switched over to "therapy dog" ones, I've already gotten him his embroidered vest (and a Christmas themed one for when the holidays come!), therapy dog trading cards (yes, this is a thing!), and business cards that direct you to this crazy awesome website, plus his social media pages. I'm working on having a stamp made of his actual paw print so that we can give away pawtographed photos to the people he meets during his visits, and I created a special portion of the website here with activities we'll likely print and pass out, too – from coloring pages to a word search and crossword puzzle, I'm so excited people will be able to interact with Grey long after he leaves their hospital rooms.
Once our paperwork comes in next week, I'm going to reach out to a couple of local facilities that are allowing 1:1 teams in right now. Hopefully we are able to make our first few visits safely (hello mask and face shield!) as the vaccine continues to roll out and the covid numbers decrease in our area. One of the things I'm looking forward to most about regaining normalcy is getting Grey into Children's Hospital of Pittsburgh – it's my favorite place to volunteer and I'm so excited to bring joy to sick kiddos alongside my sweet boy.